What is my property worth?
Our firm is dedicated to giving clients real answers based on real-time data and in the trenches experience. Click below, tell us a little about your property, and we'll get right back to you with a detailed property valuation report.
Let's get started...
What's happening out there?
Empower yourself with up to the moment trends and reports covering critical aspects of the Beverly Hills, Bel Air, Brentwood, Hollywood Hills, West Hollywood, Westwood's real estate marketplace.
Get in the know now...
Featured Associate: Laurent Louvet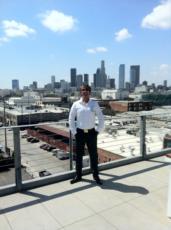 Laurent Louvet realized a long time ago that one person cannot be an expert on every part of the transaction and created The Louvet Group so that every client could benefit from the combined group expertise.
Where will you call home?
KW Beverly Hills Blog
Featured Properties
Please setup Featured Panel tag(s) in your options panel. You must setup tags that are used on active posts.